How to Monetize Your Website?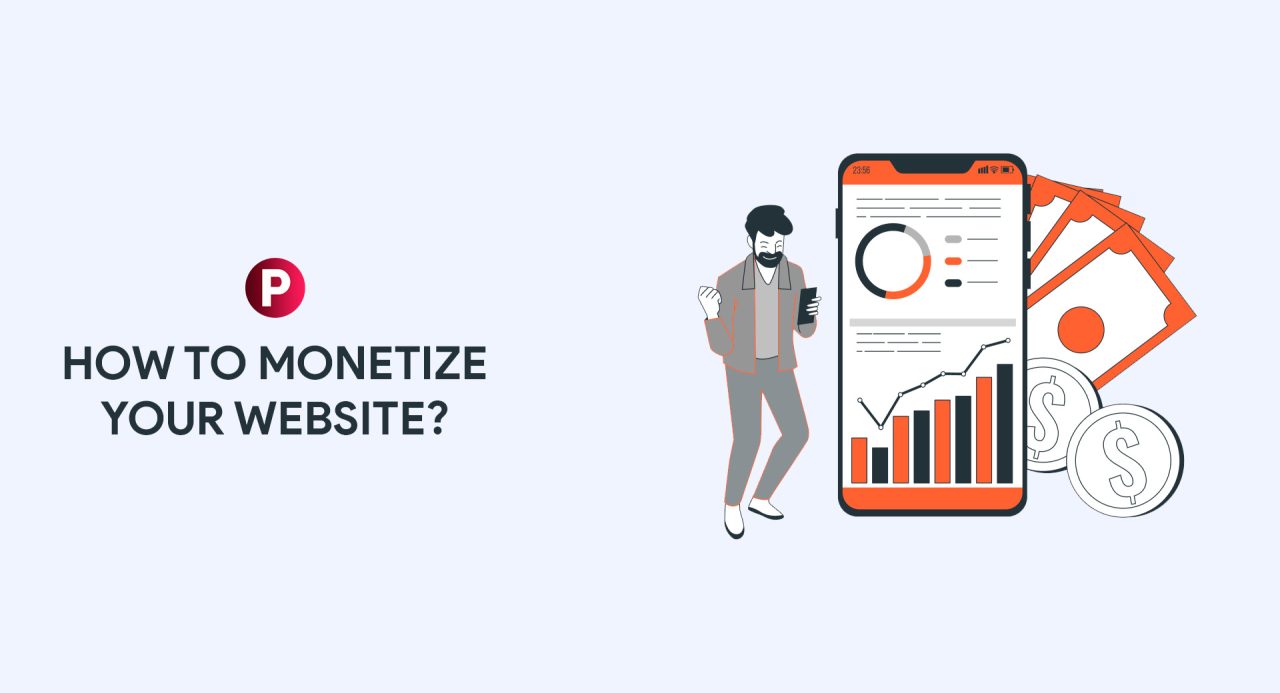 In the digital age, turning your website into a revenue-generating asset is not just a possibility; it's a strategic move toward sustainable online success. Whether you're a content creator, blogger, or business owner, here's a comprehensive guide on how to monetize your website effectively.
1. Understand Your Audience: Know Thy Visitors
Before diving into monetization strategies, understand your audience. Analyze their demographics, preferences, and behaviors. This knowledge is crucial for tailoring monetization methods that resonate with your visitors.
2. Quality Content is Key: The Foundation of Monetization
Engaging, valuable content is the bedrock of successful website monetization. Consistently provide content that solves problems, entertains, or informs. Quality content builds trust and keeps visitors coming back for more.
3. Choose the Right Monetization Methods: ProfitSence Leading the Way
When it comes to monetizing websites, ProfitSence stands out as a leading programmatic advertising platform. Here's why:
Programmatic Ads: ProfitSence offers programmatic ad solutions that automatically optimize and deliver ads, ensuring higher revenue for publishers.
Google Ad Exchange Access: Gain access to Google Ad Exchange, expanding your reach and increasing the potential for lucrative ad placements.
Header Bidding: Maximize ad revenue with header bidding, a feature that allows multiple demand sources to bid simultaneously.
Yield Optimization: ProfitSence's experts focus on yield optimization, ensuring publishers achieve higher eCPM rates for their ad inventory.
4. Diversify with Affiliate Marketing and Sponsored Content
ProfitSence integrates seamlessly with other monetization methods. Explore affiliate marketing by partnering with relevant brands or incorporate sponsored content to diversify revenue streams.
5. Optimize for SEO: Keywords for Maximum Visibility
Boost your website's visibility with strategic SEO. Incorporate these keywords for maximum impact:
Website Monetization
Programmatic Advertising
Profitable Ads
Ad Revenue Strategies
Google Ad Exchange
Header Bidding Optimization
Content Monetization Tips
Affiliate Marketing for Websites
6. Track, Analyze, and Iterate
Regularly monitor your website's performance using analytics tools. Analyze user behavior, conversion rates, and revenue. Use these insights to refine your monetization strategy continuously.
Your Website's Potential with ProfitSence
In the dynamic landscape of website monetization, ProfitSence emerges as a pivotal partner. With a focus on programmatic excellence, access to premium ad exchanges, and a commitment to yield optimization, ProfitSence empowers websites to unlock their full revenue potential.
Start your journey to profitable website monetization with ProfitSence today!
If you need more help we are always ready to help you. Just contact us!