Google Ad Exchange – Complete Guide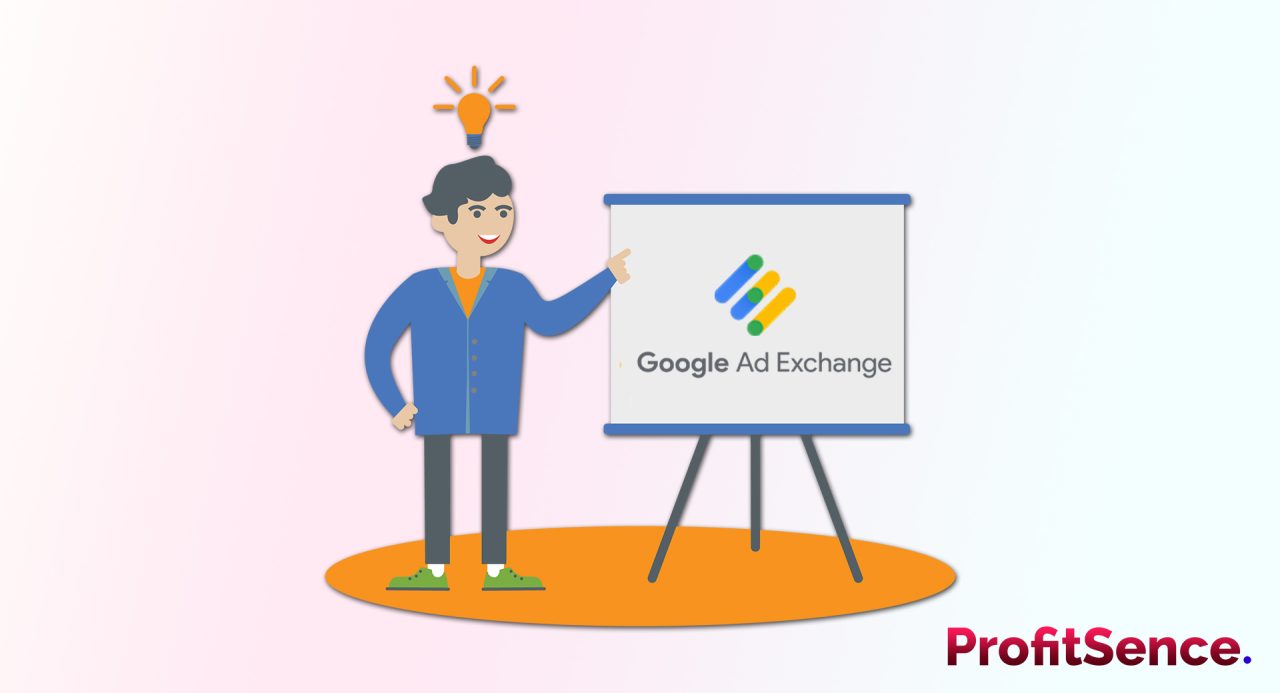 Google Ad Exchange is a famous name in the advertising industry. It is very helpful for publishers to monetize their inventory. So, it is important to learn how it works and how you can get it.
What is Google Ad Exchange?
Google Ad Exchange (AdX) is a real-time bidding platform that allows advertisers and publishers to buy and sell display, video, and mobile ad inventory across multiple exchanges and networks. AdX operates as a marketplace, where publishers can offer their ad inventory to multiple buyers, while advertisers can bid on that inventory in real time, with the highest bidder winning the impression.
AdX is part of the Google Marketing Platform, which includes other advertising products such as Google Ads, Google Marketing Platform Display & Video 360, and Google Analytics. AdX offers features such as advanced targeting options, real-time reporting, and access to a large pool of premium inventory from publishers that have chosen to participate in the exchange.
Overall, Google Ad Exchange aims to help publishers maximize their ad revenue and provide advertisers with access to high-quality ad inventory to reach their target audience.
What is DoubleClick Ad Exchnage?
Google Ad Exchange (AdX) was originally known as DoubleClick Ad Exchange, which was acquired by Google in 2007. The transition from DoubleClick Ad Exchange to Google Ad Exchange was a significant one, as it marked Google's entry into the programmatic advertising market.
Requirements to Sign Up on Google Ad Exchange?
To sign up for Google Ad Exchange, publishers must meet the following requirements:
High-quality content: Publishers must have a website or app with high-quality content that is regularly updated and provides a positive user experience.

Traffic volume: Publishers must have a minimum of 5 million page views per month on their website or 500,000 daily active users on their app.

Ad quality: Ad inventory must meet Google's policies and guidelines for ad quality, which include factors such as viewability, ad placement, and user experience.

Ad formats: Publishers must support a minimum of three ad formats, including display, video, and native ads.

Compliance: Publishers must comply with all applicable laws and regulations, as well as Google's policies and guidelines for advertising.

Google Ad Manager: Publishers must use Google Ad Manager as their primary ad-serving technology.

Partnership eligibility: Publishers must be based in a supported country and meet Google's eligibility requirements for partnership.
To get Google Ad Exchange directly you can reach out to Google to sign up Google Ad Exchange, and they will assign you an account manager. The Google account manager will tell you if you are eligible to have an account. But signing up directly to Google Ad Exchange is hard for every publisher and you may need to face many problems.
Is there any other solution to get Google Ad Exchange?
Yes, you can get Google Ad Exchange through authorized resellers like ProfitSence. It is the best way for every small and big publisher. Because authorized resellers use their own solutions & technologies with Google Ad Exchange to optimize your ads and inventory space. To get Google Ad Exchange with ProfitSence you must meet the following requirements:
Minimum of 100,000 pageviews/month for websites and 10K active users for apps.
Content safe (no nudity/sexuality/adult content).
Add our ads.txt lines to your site's ads.txt file or app's app-ads.txt file.
How you can increase your revenue with Google Ad Exchange?
Optimize your ad inventory: Optimize your ad inventory to ensure that your ads are placed in the best positions on your website or app to maximize visibility and engagement. Use data analytics to identify high-performing ad units and adjust your inventory to meet the demands of your audience.

Use advanced targeting options: Take advantage of Google Ad Exchange's advanced targeting options to deliver ads to the most relevant audiences. This includes targeting by location, device, language, and demographics, as well as using contextual targeting to serve ads based on the content of your website or app.

Utilize real-time bidding: Real-time bidding (RTB) allows advertisers to bid in real-time for ad inventory, which can help to drive up the value of your ad space and increase your revenue. Make sure that you are using the latest RTB technology and are partnering with high-quality demand partners to ensure that you get the best bids for your inventory.

Experiment with ad formats: Try out different ad formats to see which ones perform best for your audience. This may include the display, video, native ads, or a combination of formats.

Monitor your performance: Regularly monitor your performance metrics to identify areas for improvement and adjust your strategy accordingly. Use Google Ad Exchange's reporting tools to track your ad impressions, click-through rates, and revenue, and use this data to make informed decisions about your ad inventory and targeting.
Conclusion
We hope you have all the information about Google Ad Exchange. If you need more help you can reach us at info@profitsence.com. Our experts will help you!